Our Preferred Hardware Suppliers
We write our own software but supply full packages with the help of our partners
For over 10 years we've relied exclusively on till hardware from Aures. Their till hardware is stylish yet robust and we've stuck with them for so long in large part because of the reliability of the equipment. You can read more about our history together here.
The till model we use most from Aures is the Yuno. This is an extremely versatile, easy-to-use and resilient machine that is available in various combinations:
Positioning: Free standing, wall mounted or pole mounted
Screen ratio 4:3 or 16:9 (widescreen)
Colours: Black or white
Readers: Mag swipe, biometric (fingerprint), dallas key, RFID, barcode
Rear display: 2 line customer display, full colour 7″ back screen
We have recently expanded our till range with the addition of a unit from Partnertech. The PAT-120 is a tablet-based unit that's ideal for use as an order point or till for small outlets.
Can be removed from base and used on wifi connection
Printer built-in to base
Colours: Black, white, silver, gold, rose gold
Readers: Mag swipe, biometric (fingerprint), RFID
Connections: USB x 5, RS-232, Cash drawer port (RJ11), Ethernet, Wi-Fi
To complement the Aures tills we use printers from receipt specialists Star Micronics. The TSP100 is a thermal printer that can be used either as a USB device connected directly to a till for receipts and bills, or as a remote, network connected printer for either drink, kitchen or waiter printing. In many cases this is the only type of printer needed, meaning efficiencies on paper roll purchases and storage and identical maintenance procedures.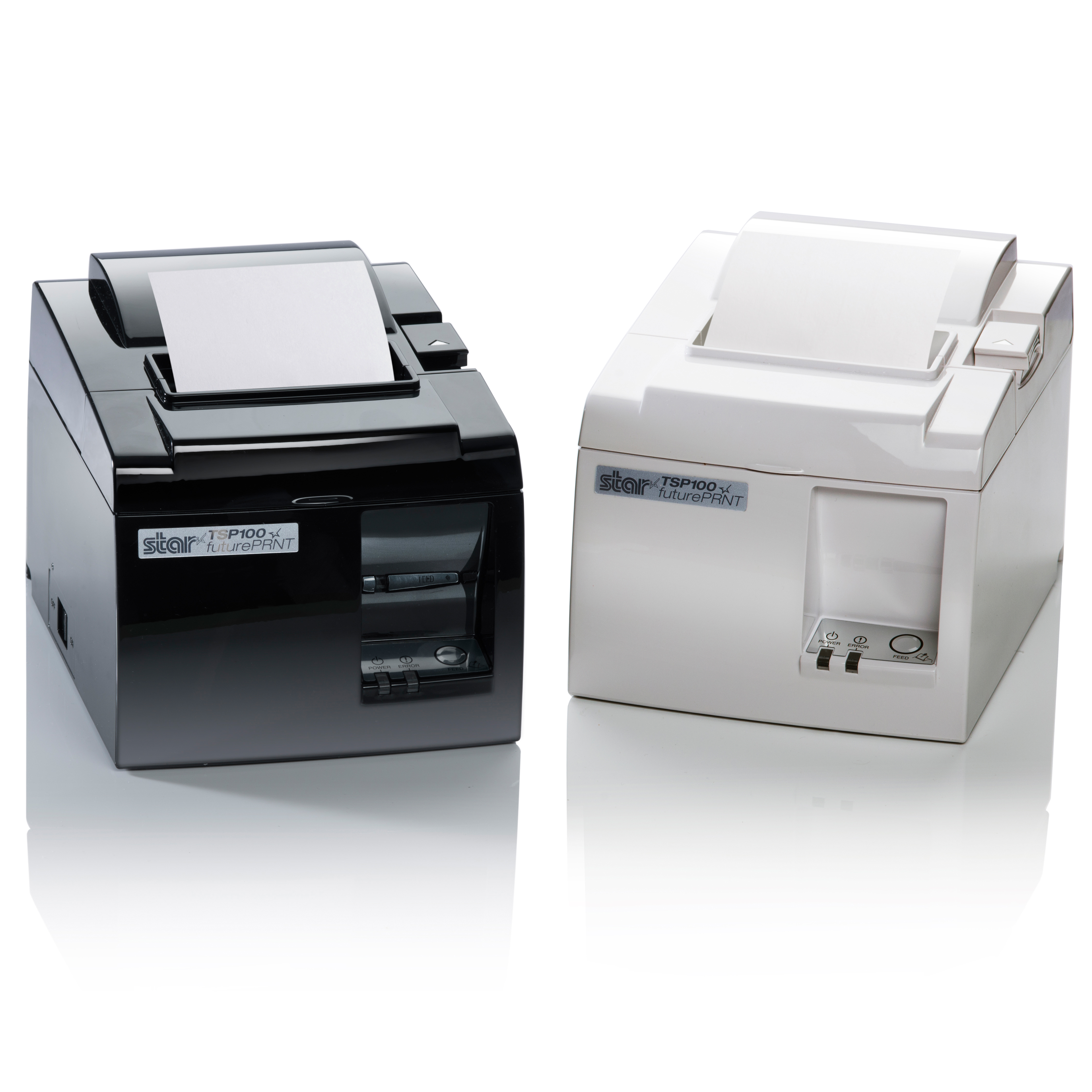 The SP742 is an impact printer which is ideal for kitchen printing where thermal tickets might be vulnerable to heat. Capable of printing on 1, 2 or 3 ply paper and in red or black, these printers can be shelf or wall mounted.
We supply tablets for various purposes. Mostly they're used as order pads but their versatility means they can be used as kitchen screens or staff logging terminals too. Available in various sizes, we supply tablets from PartnerTech and Lenovo.
Aures also supply our standard cash drawers. Sometimes we are asked to supply non-standard drawers, either narrow or flip-top design. Other peripherals that are occasionally needed with a hospitality system include barcode scanners and cameras.